Examples of current and recent projects:
Mentoring
Mentoring is a powerful tool for supporting practitioners at every stage of their careers.  I hold a Professional Practice Award in Mentoring and a Professional Certificate in Coordinating Mentoring Programmes from the Scottish Mentoring Network. I coordinate a Trad Arts Mentoring programme for Traditional Arts and Culture Scotland. In 2014 I received 'highly commended mentor' and 'culture project of the year' awards.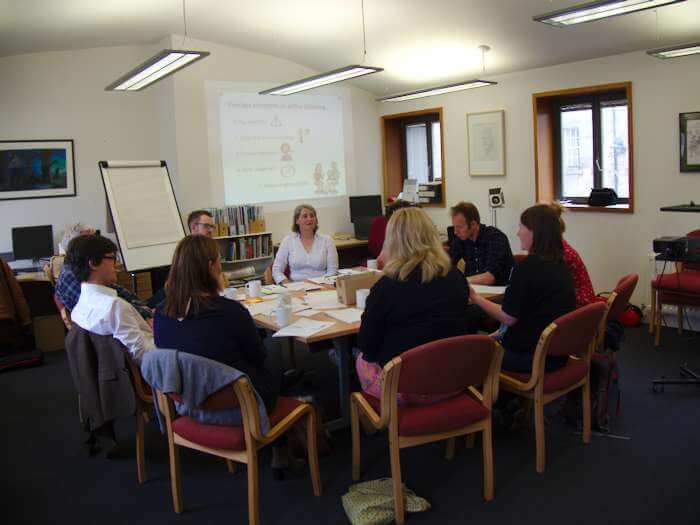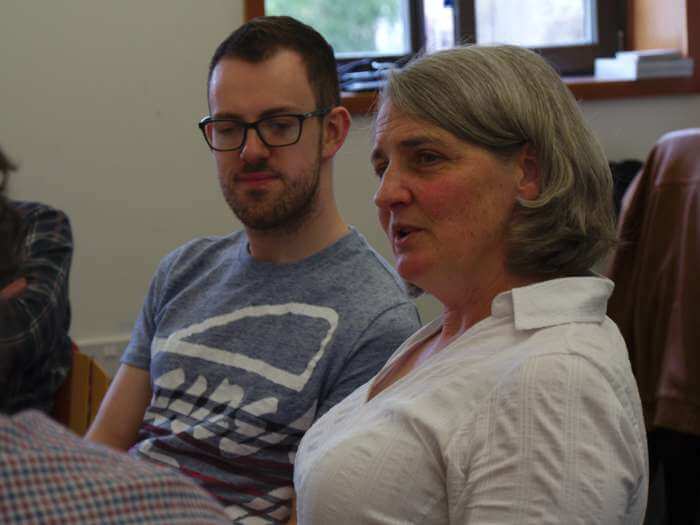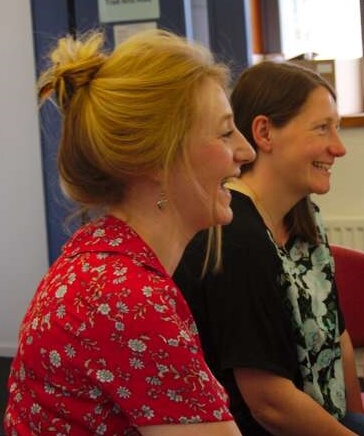 Interested in receiving 1-1 mentoring?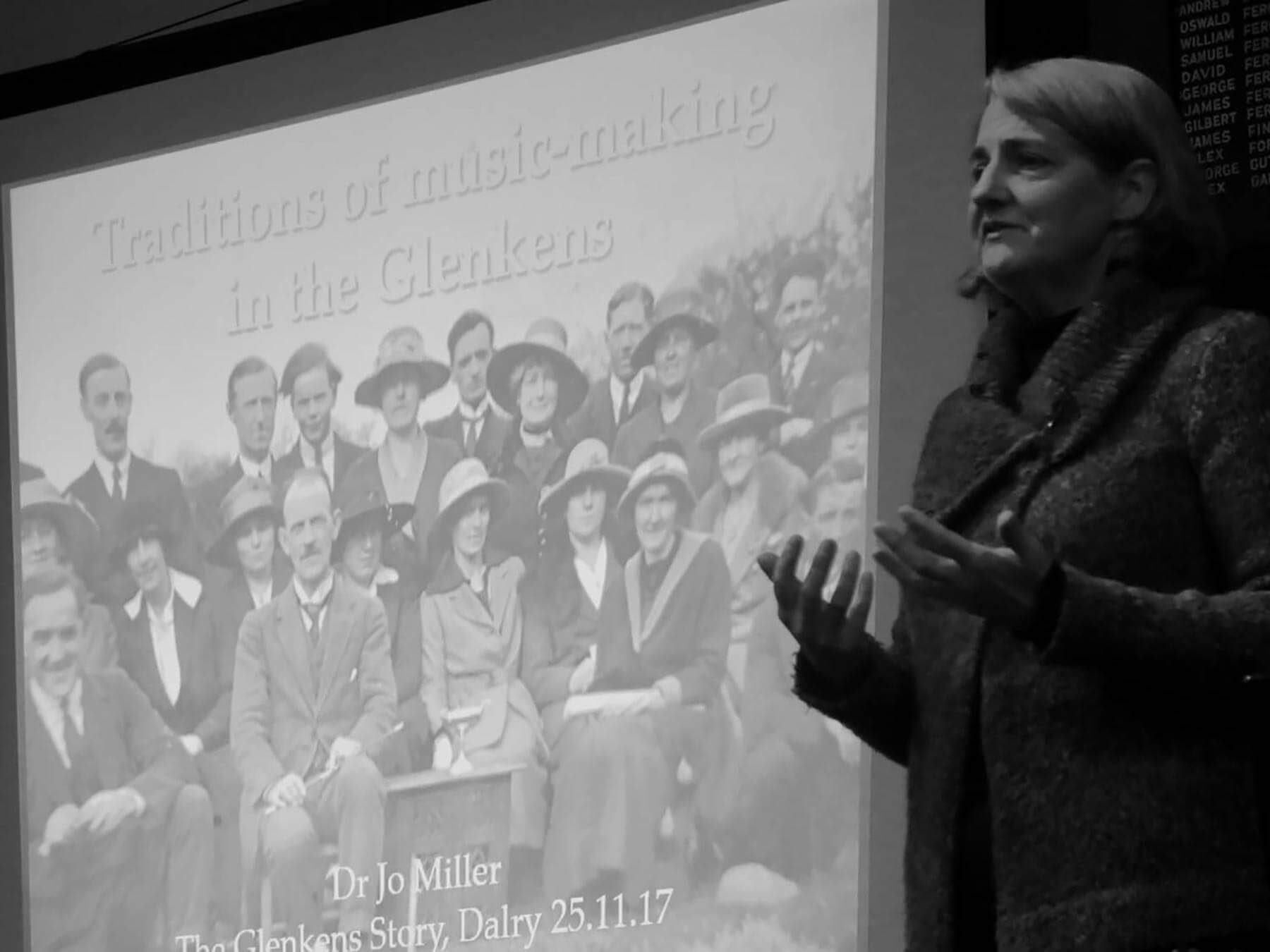 Giving a talk for 'The Glenkens Story'
 Music in Galloway
During the 1980s I carried out fieldwork on traditions of music making in my home area of the Glenkens in the Galloway Uplands. My recordings and photos are in the School of Scottish Studies Sound Archive. A selection can be found at Tobar and Dualchais/Kist o Riches
I visit the area regularly to carry out further research and contribute to local events. With the assistance of Scotland's Sounds, I created an audio installation at an exhibition by Dalry Heritage Group in 2018.
Community music making
I have many years of experience leading music projects in community settings. Some, like Glasgow Folk Music Workshop, have become large organisations, while others work better in a smaller format. 
I particularly enjoy collaborating with local people to develop resources for music making. During 2013, for example, Riverside Music Project received Heritage Lottery and Stirling Council funding to undertake 'All our tunes', a year-long project to celebrate music from the Stirling area. Activities included learning fieldwork skills, making a film and taking part in an AHRC 'Connected Communities' conference.
The fruits of this project included an exhibition, ceilidh, and the tunebook The Riverside Collection, Volume 2.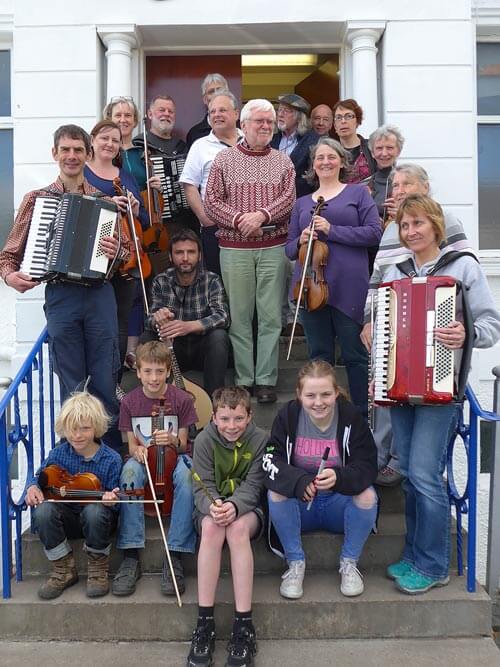 Singing workshops
I have led community singing groups and workshops for many years. I currently work with a local group called 'Our Front Room'. We sing mainly for pleasure but also host informal concerts which fundraise for local charities. 

With Stirling singers 'Our Front Room'