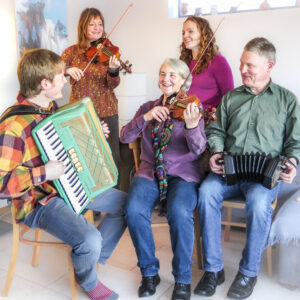 I'm delighted to tell you that my new album, A' the way to Galloway will be launched at a concert on 4 June 2023 in St John's Town of Dalry. The musicians are former Dalry residents Jo Miller (song and fiddle) and Amy Geddes (fiddle and viola), singer Robyn Stapleton from Wigtownshire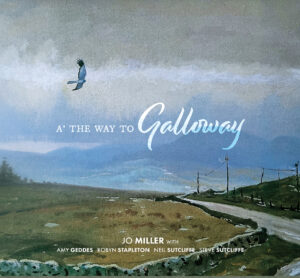 , with Jo's husband Steve Sutcliffe (concertinas) and son Neil Sutcliffe (piano, accordion and concertina).The album includes older repertoire such as William Nicholson's 'Braes of Galloway' – thought to be the source of the well-known 'Gallowa Hills' – along with more recent compositions.
Tickets for the launch are available here or direct from Catstrand (01644 420374).